MERIDIAN HIVE
Meridian Hive is an Austin-brewed mead (which is a cross between beer and wine, made of honey.)
I did
creative strategy
and
copywriting
on this campaign for Texas Creative Portfolio 3.
Art Director:
Maria Garza
---
Insight:
People gain a certain wisdom when they're drunk.
Strategy:
Open Yourself.
Mead is so pure and mystical that it channels your inner oracle, clears your mind of conscious thought, and opens you to the Gods' messages.
SPOTS︎︎︎
PRINT ADS:

ODE TO THE ORACLES︎︎︎
︎ Won an Addy from the Austin Ad Federation - Gold - Copywriting
︎ Ode to Honorable Himbo
King of the cooler

He's happy to provide

What he lacks in reasoning

He makes up in his stride

Any discreet worry

To him you should confide
"Fear not lass, they'll catch these hands. I shall be outside."

︎ Ode to Candid Clubber
Bottle blonde
Slumped against the bathroom stall

Call out all your struggles
She emerges with your call

With a rush of clarity

She doesn't hesitate at all
"Precious, leave the lad, his staff sounds wretched small."

︎ Ode to Solo Shuffler
Solitary dancer

All others seated in a lull

Carefree fancy footwork

Still he picks up your earful

He spins and dips

Then gives your arm a gentle pull
"Set down the wings my dear, lest ye want to hurl."

CAN REDESIGN︎︎︎
TWITTER ADVICE COLUMN︎︎︎
For the answers you need, we're providing a direct line to the oracles.
@ us and ask away...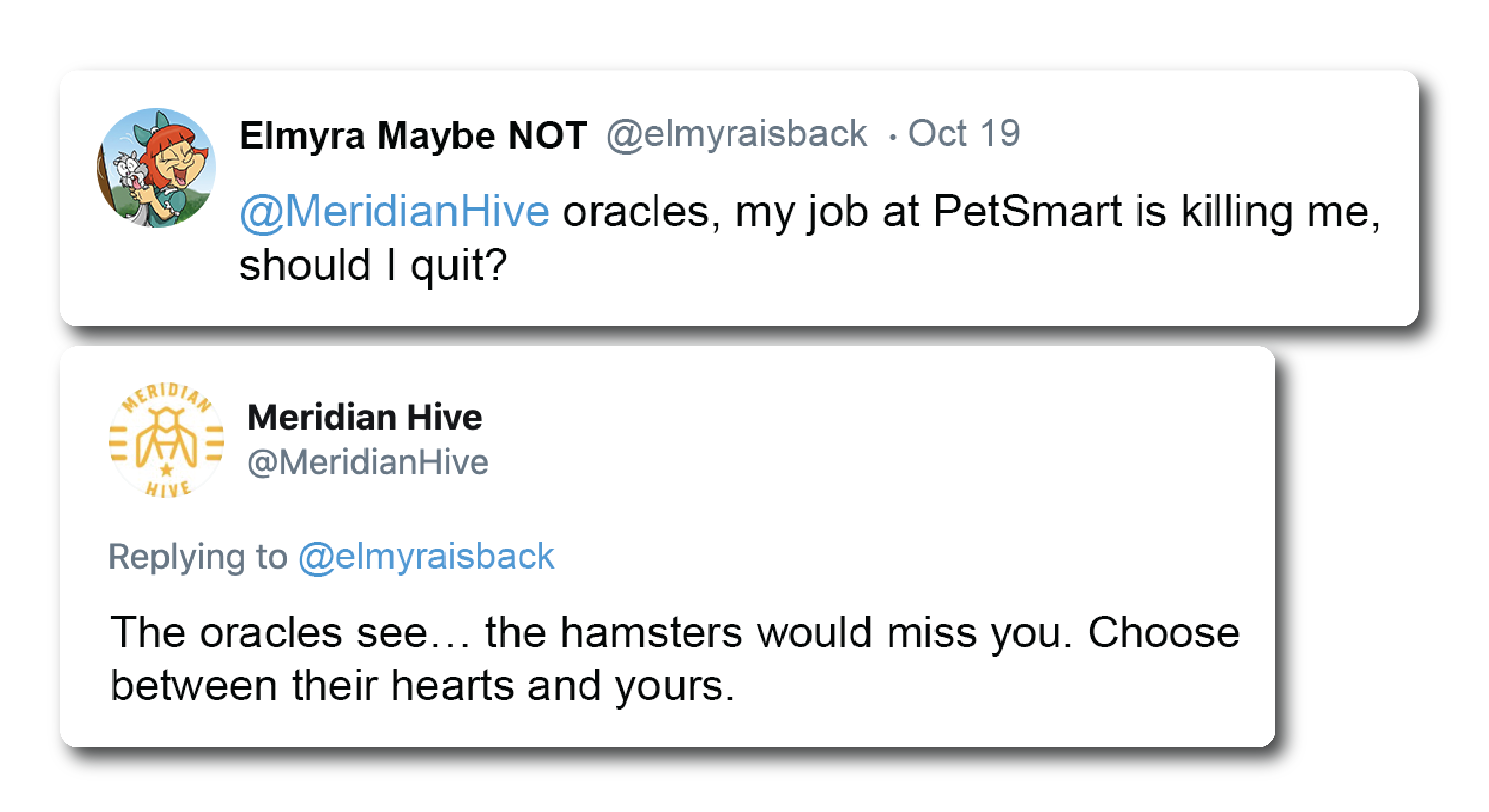 PREDICTIONS COASTERS︎︎︎
Moisture-activated paper coasters distributed at bars that reveal
your fate when your drink condensates.
MEAD BUBBLE

READING GUIDE︎︎︎
Pour your mead into a glass, wait for the oracles to
manifest - use the guide to help you determine your fate.