MERIDIAN HIVE
Meridian Hive is an Austin-brewed mead (which is a cross between beer and wine, made of honey.) I did concept and copywriting on this campaign for Texas Creative Portfolio 3.
Art Director:
Maria Garza
---
Insight:
People gain a certain wisdom when they're drunk.
Strategy:
Open Yourself.
Mead is so pure and mystical that it channels your inner oracle, clears your mind of conscious thought, and opens you to the Gods' messages.
SPOTS︎︎︎
PRINT ADS:

ODE TO THE ORACLES︎︎︎
︎ Won an Addy from the Austin Ad Federation - Gold - Copywriting
CAN REDESIGN︎︎︎
TWITTER ADVICE COLUMN︎︎︎
For the answers you need, we're providing a direct line to the oracles.
@ us and ask away...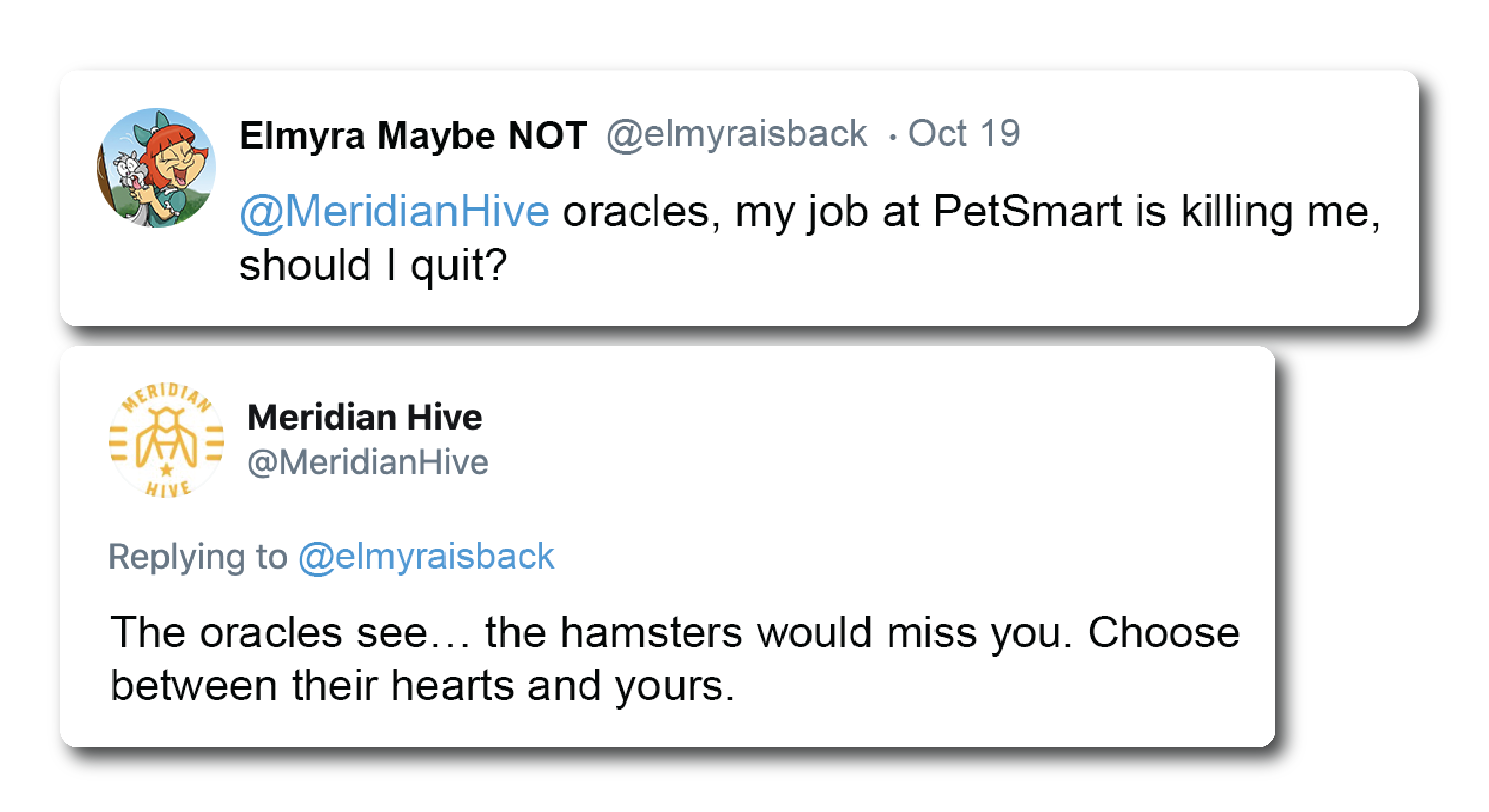 PREDICTIONS COASTERS︎︎︎
Moisture-activated paper coasters distributed at bars that reveal
your fate when your drink condensates.
SOCIAL GIFS︎︎︎


MEAD BUBBLE

READING GUIDE︎︎︎
Pour your mead into a glass, wait for the oracles to
manifest - use the guide to help you determine your fate.