SPOTIFY
We created this campaign following
a brief
from the D&AD New Blood Awards 2021.

I did creative strategy and copywriting on this campaign for Texas Creative Portfolio 4.


Art Director:
Maria Garza
---
Goal: Create a feature within Spotify that helps people easily share their content and get people talking about it on their social feeds.

Strategy: Your Life in Music


Music makes moments, defines eras, and represents who we are now versus who we were. The music we keep on repeat came to us through the people around us and the people who are long gone now. You could paint your life story just in songs that had an impact on you. And that's exactly what we want you to do.
IN-APP EXTENSION︎︎︎

A unique playlist that helps you tell your story-- past, present, and even future. Just choose the prompts you like, select the perfect song, and repeat.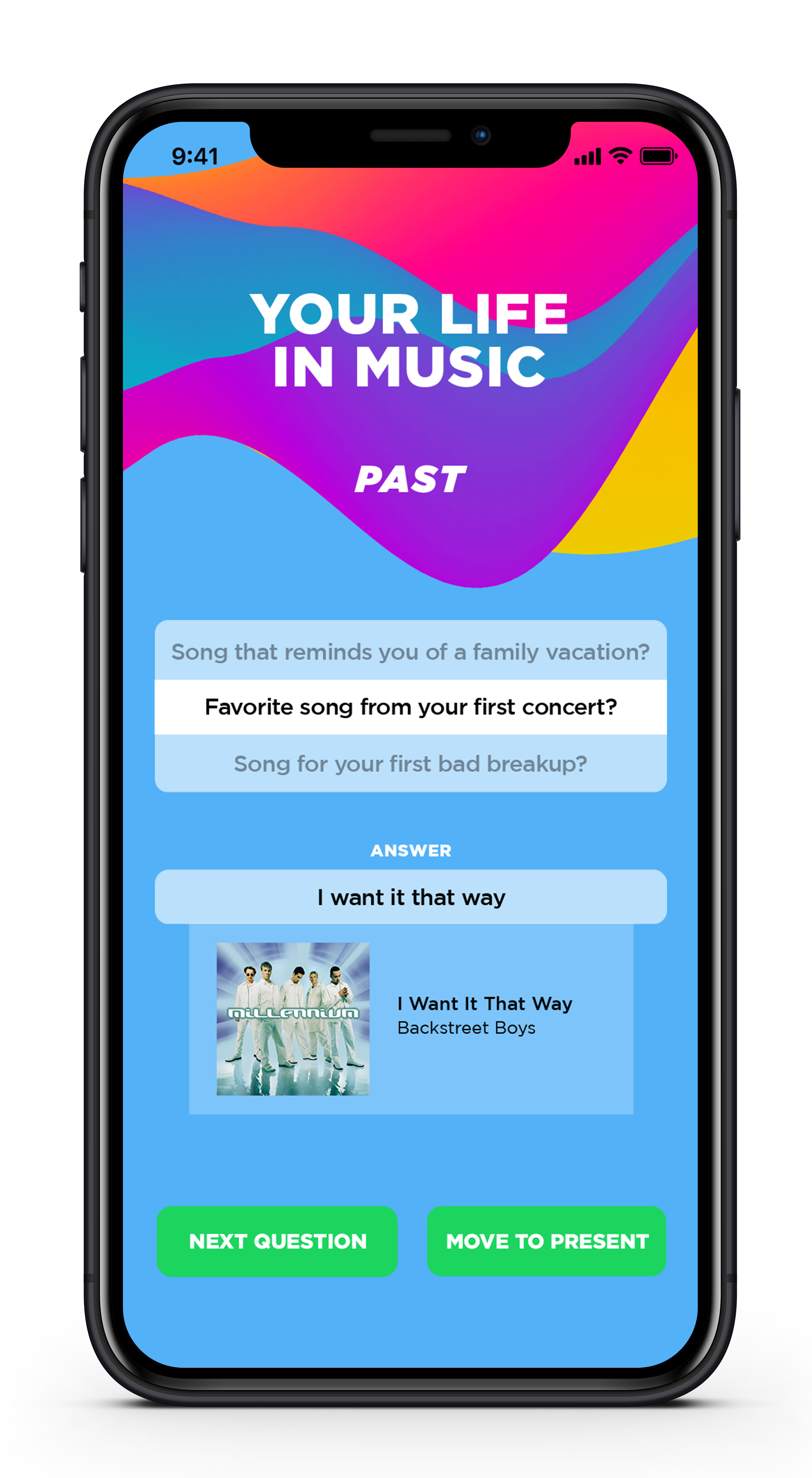 Once you finish it, it is displayed on your profile with the prompts visible when played.
OOH︎︎︎
In Spotify's signature, data-fueled style.
SPOTS︎︎︎
WHATSAPP INTEGRATION︎︎︎

Sharing your Life in Music over Whatsapp makes discussing your answers simple.

DATING APP INTEGRATION︎︎︎
So much to learn about your suitors, at your fingertips.
TWITTER︎︎︎

Starting conversations over contraversial answers.