ZOMBIES, RUN!
Zombies, Run is a jogging app that turns your run into an escape from the undead.
I did
creative strategy
and
copywriting
on this campaign for Texas Creative Portfolio 2.
Art Director:
Cat Huang
---
Insight:
People don't workout because they aren't motivated to.
Strategy:
When push comes to shove, you get it done. You've had it in you the whole time. All you're missing is motivation, but don't worry, we'll give you a reason to run alright.
ANTHEM SPOT ︎︎︎
︎ Won an Addy from the Austin Ad Federation - Bronze - TV Advertising Campaign
SPOTS & PRE-ROLLS ︎︎︎

︎ Won an Addy from the Austin Ad Federation - Bronze - TV Advertising Campaign
POSTERS ︎︎︎
︎ Won an Addy from the Austin Ad Federation - Bronze - Copywriting
EXPERIENTIAL ︎︎︎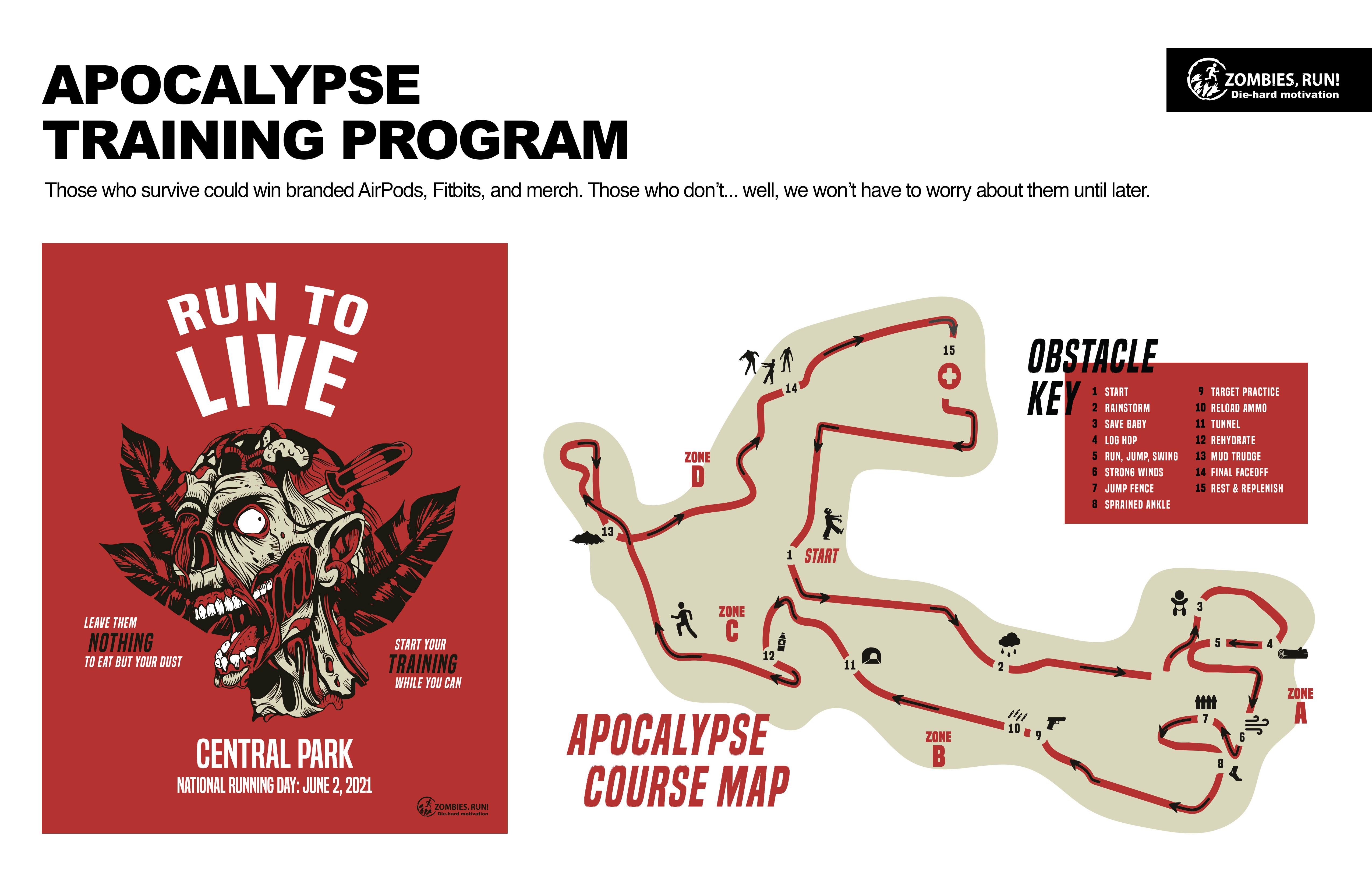 IN-APP EXTENSION ︎︎︎